What is a DVC Rental?
Well, DVC is an acronym for Disney Vacation Club. DVC is also an acronym for David's Vacation Club.
But let's get on with the answer to "What is a DVC Rental". People actually own timeshares offered by Disney, through the Disney Vacation Club. These timeshares are located in the Disney Vacation Club resorts. Disney refers to them as Deluxe Villas. They consist of studios, 1 bedrooms, 2 bedrooms and Grand Villas (3 bedrooms).
These owners get to use these villas throughout the year. The number of days that they can use their timeshare is dependant on how big of a share they own. Some people own 1 day, while others can own 3 months, or any combination in between. Disney determines the size of an ownership purchase by allocating points. The more points one has, the more time they can stay in a Deluxe Villa room. Of course, it takes more points (larger ownership) to stay the same length of time in a 2 bedroom than it does in a 1 bedroom or studio. This system is very flexible because you do not have to stay exactly 1 week at a time like some other timeshares. One might elect to stay 2 days in a 1 bedroom, or for a similar amount of points, 4 days in a studio.
When these owners can not use their timeshare, they can choose to rent them out. That is what a DVC Rental is. Whether you've searched the Internet for a DVC Rental, Rentals at a DVC resort, Disney Vacation Club rentals or David's DVC, we're glad you're here.
We assist the owners with DVC rentals matching guest date and resort requests with the owner's available time.
Our easy RENTAL PROCESS can be found here.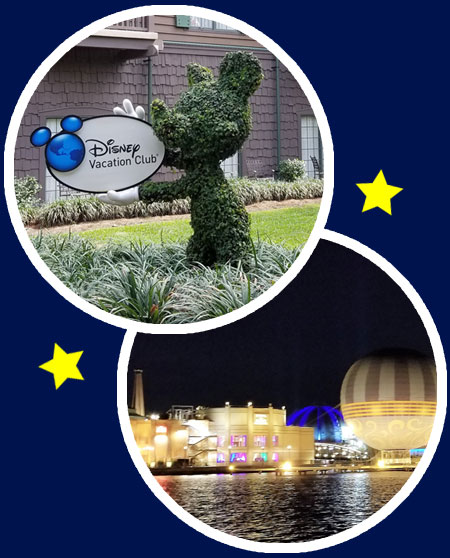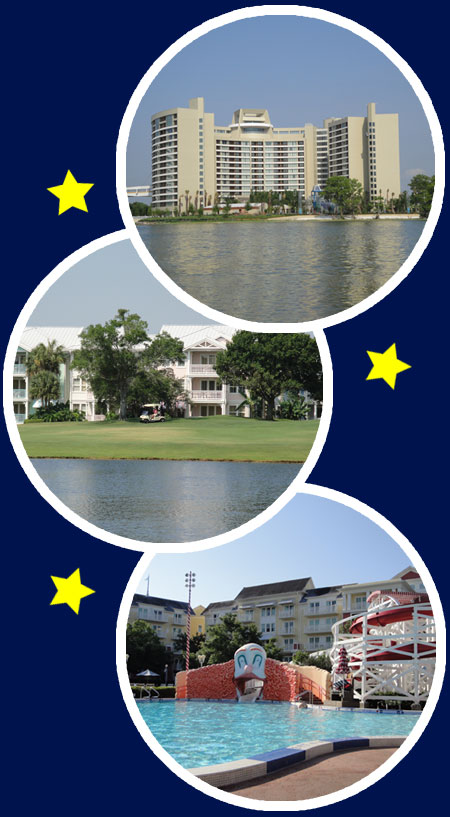 Where are the Rentals?
There are several DVC Resorts. 12 are located on Walt Disney World property. They are:
2 are located on or near the Atlantic Ocean. They are:
Another resort is located in California at Disneyland:
And there is also 1 resort located on the Island of Oahu, in Hawaii.