Information for DVC Owners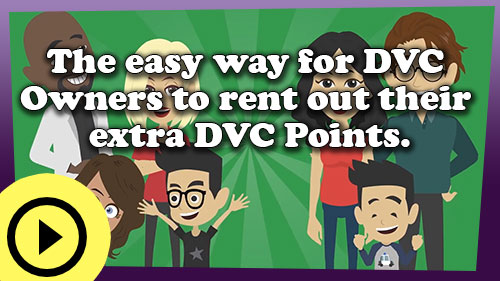 Welcome to my "Intermediary" area for Disney Vacation Club Owners. Your points are always needed as our traffic volume is extremely heavy thanks to sites like: Mouseowners, DIS Boards, WDW Info, Mousesavers, WDW Magic, AllEars, DVC News, Google and many, many more.
We do not issue any income reporting information to any tax authorities. It is your responsibility to report any personal income you may receive.
Home Resort Booking Premium
A "Home Resort Booking Premium" of $18.00 per point will be paid to the Owner for any reservation that is secured more than 7 months in advance of the arrival date at the following selected resorts:
Disney's Animal Kingdom
Bay Lake Tower At Disney's Contemporary Resort
Disney's Beach Club Villas
Disney's Boardwalk Villas
Boulder Ridge Villas at Disney's Wilderness Lodge
Copper Creek Villas and Cabins at Disney's Wilderness Lodge
The Villas at Disney's Grand Floridian Hotel
The Villas at Disney's Grand Californian Hotel
Disney's Aulani Resort and Spa
Disney's Polynesian Villas and Bungalows
Disney's Riviera Resort
The Villas at Disneyland Hotel
You, the owner, will receive $16.00 if your points fall into one or more of the following categories.
Your contract is owned at the following Resorts:

Disney's Hilton Head
Disney's Vero Beach
Disney's Saratoga Springs
Disney's Old Key West

The date of the reservation request falls between the current date and 7 months less a day.
Due to the expiration of your Use Year can only be used for reservations dates that fall between the current date and 7 months less a day.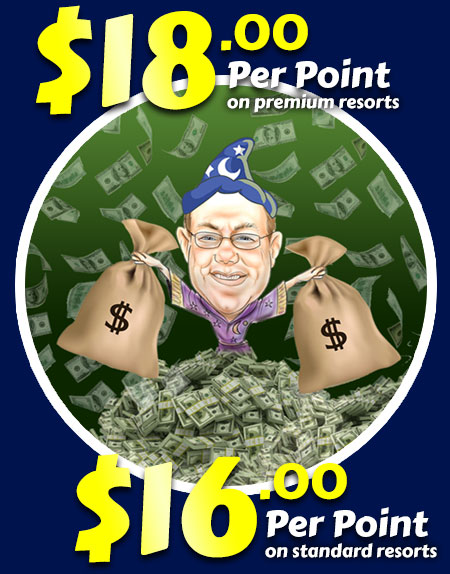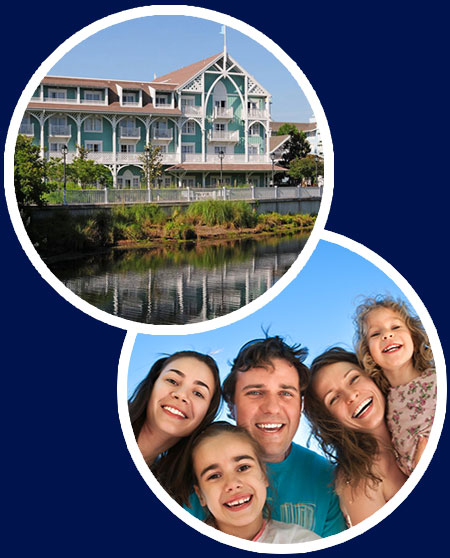 Confirmed Reservations
Our guests prefer to select their required dates, resorts and room types so points available for rent are always more popular than confirmed reservations. We understand that sometimes an confirmed reservation made by a owner can not be safely cancelled without possible risk to the owner and so for that reason, we offer the ability to rent confirmed reservations made by owners. We will advertise the confirmed reservation exactly as it is made, offering it for the points required. Pricing will follow our current model of standard and premium.
Please contact us for more information as it may be more beneficial for you to cancel your confirmed reservation and have the points made available in your account for immediate rental.
How Much Do I Get Paid?
You will receive $16.00 or $16.00 plus a $2.00 Home Resort Booking Premium for each point rented AND there are NO FEES to receive your money. It may take from 1 hour to a few months for your points to rent. There are many variables involved in how fast points will rent, including, but not limited to:
The anniversary date or issue date of the current point allotment, or future point allotment
Home Resort (Boardwalk, Beach Club, Animal Kingdom, Bay Lake, and Wilderness Lodge are in highest demand for reservations 7 to 11 months out)
Exact point to reservation matching (allowing permission to borrow a set amount can help with exact point matching)
Date your agreement is made with me
Time of the year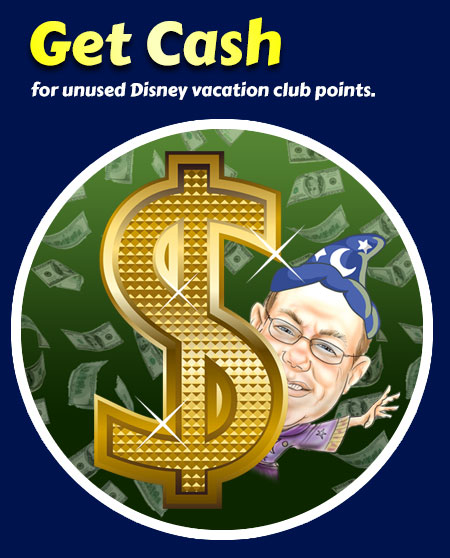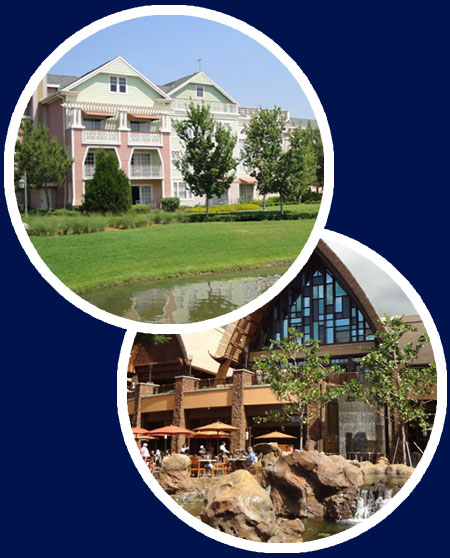 How long will it take to rent my points?
Points should be listed for rent as soon as possible. Attractive contracts are those that have an 11 month booking advantage at their home resort. I can take on any points, even if they are for two or thee years from now. People like to plan their vacation 7 to 15 months in advance so if your points expire before that, the demand may be quite a bit lower.
I am usually working with hundreds of owners and thousands of points so patience is required. Where borrowing privileges have been allowed, and contracts have more than a 7 month shelf life, no owner has been left with unused points. Agreements without borrowing privileges may, in some instances, have leftover points because there just aren't enough left to fulfill a rental request. This does not include points that are about to expire within 3 months (distressed points). Although distressed points are always placed in the front of the queue, many factors, including sold out room types/resorts/dates, can be a preventing factor. If your points have a short shelf life, you might consider my 'last minute specials' newsletter'.
We are currently experiencing a shortage of points for all resorts: We have guests lined up for reservations arriving over the next 6 months. All points are valid for these reservations.
What is the Process?
The process to assist you with point rentals is very simple.
We have a mutually satisfying agreement where you authorize our team to act as an intermediary for the purpose of finding qualified guests.
Once we have an agreement, we will place your points in the queue to be rented.
We receive reservation requests from guests which includ e all of the details of their requested stay (including resort, room type, dates, names, addresses etc.) Our team handles all of the legwork to check availability and work with the guest to find alternate accommodations if the first choices are not available.
After we have confirmed that accommodations are available in the DVC inventory, we poll several owners whose contracts match the request to see who is available to secure the reservation. If you are available to make a reservation for the guest and are the first to respond, we will email the reservation request to you. You then make the reservation and provide us with the 12-digit confirmation number.
Once you provide the confirmation number for the reservation, we reach out to the guests to begin collecting payment. We strive to have payment from guests within 24 hours, however, due to time zones or scheduling conflicts payment may occasionally exceed the 24-hour timeline.
After we receive payment in full from our guests, the first 70% of your funds owed will be sent directly to your PayPal account. If you don't already have a PayPal account, you can open one here. There is NO FEE to you to receive the money into your PayPal account. We absorb all fees associated with sending your funds to you. In rare instances, when you withdraw your funds, PayPal may issue payment to you as an e-check. In these rare cases, it may take 3 to 4 business days for the e-check to clear.
At the time of payment, we will draw up the guest invoice and send a copy to you for your records. A sample Rental Agreement can be found here.
The balance of funds owing to you is paid on the day of guest check-in. Reservations are NON-REFUNDABLE, so you get your money regardless of whether or not the guest checks into the resort. We hold back the final 30% to ensure that the guests have a room on arrival. You are committed to keeping your dues and mortgages current so as not to harm any reservations.
"Last Minute Specials" Newsletter Blast
With all of the new owners joining the Disney Vacation Club and all of the incentive points available for reservations, it is becoming increasingly difficult to book reservations for stays 3 months out or sooner. Rooms and resorts can become very limited to non-existent.
If you have points that will expire in the next 3 months, you may want to consider this service. Lately, many DVC resorts are selling out throughout the year at the 5 to 9 month mark. I have thousands of guests who are sometimes able to take a last minute vacation based on the dates that I set (based on resorts/rooms available). I advertise these points at your agreed price + $5.00.
Sample of the success rate:
NOTE: This chart is only for points expiring within 3 months.
Advertised Price
You Receive
My Cut
Success Rate
$11.00
$6.00
$5.00
Poor - newsletter subscribers are bargain hunters
$10.00
$5.00
$5.00
Better - some points may be left over
$9.00
$4.00
$5.00
Great - points are usually gone in a few days
$8.00
$3.00
$5.00
Excellent - points are usually gone within hours
If you'd like to utilize my services, complete the Associate Application with the information I need to create the "Associate Agreement" or contact me, toll free at (800) 610-5791 or via email at team@dvcrequest.com.