Ultimate Disney Adventure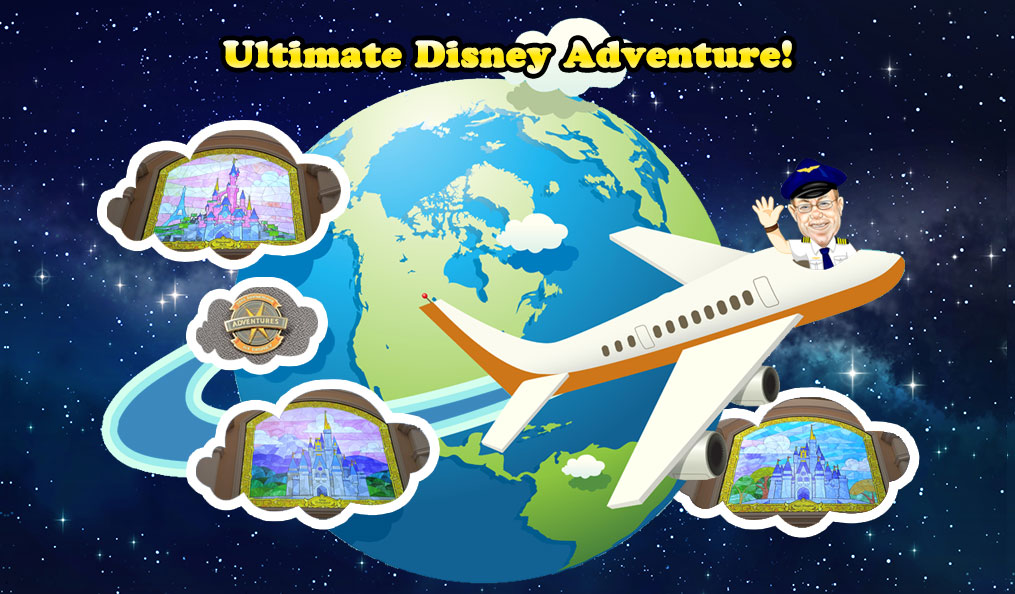 Take part in the ultimate dream vacation, a bucket-list-worthy world adventure for the ultimate Disney fan
This is a dream vacation that spans over 24 days. It will take you around the globe to 6 different countries on a private jet that includes multiple days and intimate experiences at all 12 Disney theme parks. From the original Disneyland Park in Anaheim, California, to Disney's newest international park in Shanghai, China, and stopping at 3 of the world's most iconic landmarks along the way.
Throughout the trip, you'll have the opportunity to see the sights few have before, enjoy private tours at every Disney Park on Earth, and experience what only 75 guests can say they've been able to do. You will stay in world-class accommodations for the entire trip, including the rare opportunity to be a guest at Summit Skywalker Ranch. In addition, you'll enjoy personal access to experts and staff, who will add to this fantastic journey and provide fun and fact-filled stories enabling you to be immersed in every location you visit.
Contact Us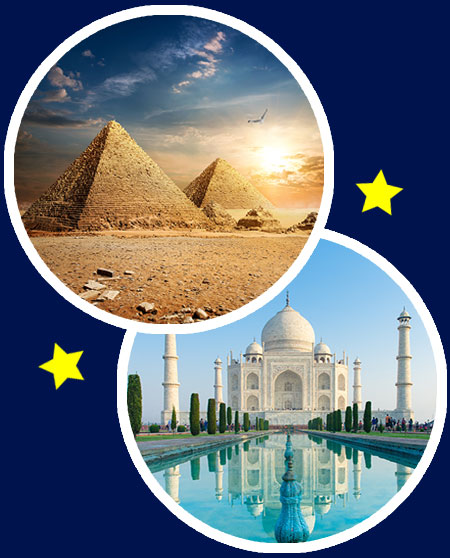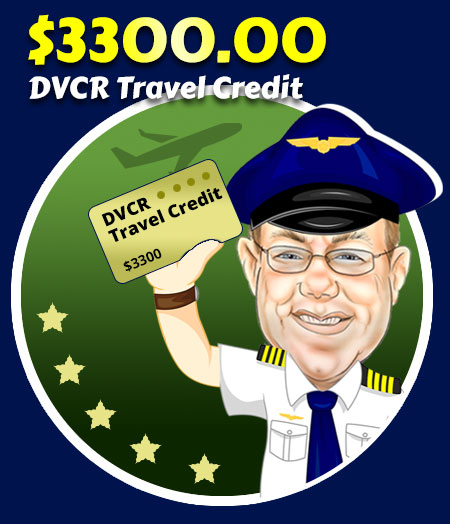 $3300 DVCR Travel Credit
Guests who book with our team will receive a $3300 DVCR Travel Credit per guest for use on a future booking
Contact Us For More Information
Start your Adventure in... Southern California
Anaheim is the first stop on this 23-night/24-day tour where you will be staying at Disney's Grand Californian Hotel & Spa for three nights.
Highlights include:
Welcome dinner at Lincoln Theater in Disneyland Park
The Walt Disney Studios
Disneyland Park Tour
Set off to San Francisco for another 2 nights staying at Summit Skywalker Ranch
Highlights include:
Walt Disney Family Museum
Lucasfilm Campus
Skywalker Ranch – where you get to spend the night and gel fully immersed in all things Star Wars!
Tokyo Here We come
For three nights you will be staying at the Tokyo Disneyland Hotel.
Highlights include:
Exploration time to Tokyo Disneyland or Tokyo Disney Sea
Pre-park hours guided exploration of Tokyo Disney Sea where you'll learn about the creation of this spectacular theme park that was inspired by ocean tales and legends
Listen to Disney Imagineers recount tails of the creation of Tokyo Disney Sea
Self Exploration day where you can explore more of the beauty of Japan
Mainland China – Shanghai
Two days of exploration and two nights staying at the Shanghai Disney Hotel.
Highlights include:
Experience Shanghai Disneyland with another VIP tour.
Hong Kong is the next destination
Spend two days and two nights staying at the Hong Kong Disneyland Hotel exploring on your own.
Highlights include:
Private dinner with a finale featuring a harbor-viewing of A Symphony of Lights, the world's largest permanent light and sound show, this is definitely a cannot miss experience!
Tour to see Disneyland Hong Kong along with some more time to have fun on your own exploring everything that this Disney Park has to offer
Agra India is the next stop on the World Adventure
This two-night stay will be hosted by the 5-star hotel The Oberoi Amarvilas.
Highlights include:
Agra has so much history, nature and shopping to offer it has something for everyone; with two days in Agra and lots of Disney hosted events you can chose from there won't be any shortage of things to see or do during this stop of the Adventure.
Cairo, Egypt is where you will find yourself next
You will be staying in Cairo for one night at the 5-star Marriott Mena House Cairo.
Highlights include:
Pyramids of Giza
Great Sphinx of Giza
Bonjour Paris France
Spend three nights in Paris calling Disney's Hotel New York – The Art of Marvel home.
Highlights include:
Eiffel Tower, Chateau Versailles
Disneyland Paris
7 different half or full day tours offered
Orlando Florida Bound
Enjoy four nights at the flagship resort Disney's Grand Floridian Resort and Spa.
Highlights include:
Full day at Magic Kingdom Park: Behind-the-Scenes Monorail Tour, Festival of Fantasy Parade, Nighttime Spectacular.
Disney's Animal Kingdom Park: Breakfast with Dr. Mark Penning, Kilimanjaro Safaris, Celebration of Festival of the Lion King; the rest of the day at
Disney's Hollywood Studios.
Tri-Circle D Ranch.
EPCOT with a VIP Fireworks Viewing to cap off the night!
On the last day of this trip, after enjoying a final breakfast with all the friends you made on this incredible journey you will board your pre-arranged transportation for your transfer to Orlando International Airport to begin your journey home. And we hope to… "See ya real soon!"